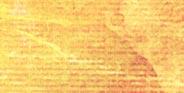 To help erase illiteracy, lack of knowledge in education, health, prevention of certain diseases such as aids, and nutrition matters. Our mission is to follow God's mandate in scripture for reaching the lost, and providing healing for the hurting, wounded and brokenhearted. We will address the problems of emotional trauma, abuse and low self-esteem. We will provide principles of Leadership of the Kingdom.
Health
Message to the Nations educates, equips and train people in better health practices thus eradicating and decreasing the spread of some basic hygiene diseases, also including the AID disease, which will help save the next generation of God
Education and Empowerment
Our Ministry provides better quality education for both children and adults through providing books for libraries and building of libraries in areas where there is none, and curriculum materials for the Christian Schools. This also includes providing self-help skills in reading for adults and children in the community, and supplemental training workshops for teachers.
Self Esteem
We promote healthy self-esteem and emotional wholeness by providing individual and group Life Transformation sessions that will deal with all areas of emotional wounds, abuse, low self-esteem, etc.
Cultural Development & Welfare
Message to the Nations helps the indigenous people develop businesses that will generate income for them and their families. We also provide food and clothing for the poor and needy.
Christian Equipping & Training
Message to the Nations preaches the Gospel, provides community services, leadership training and Life Transformation sessions for the local churches while equipping the indigenous people to carry on the work